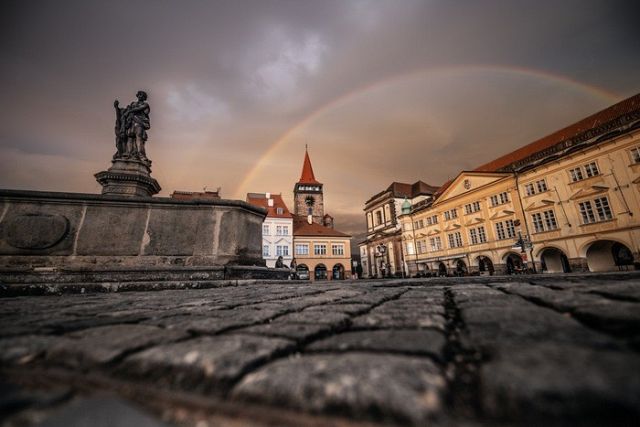 Jičín - Every little child in the Czech Republic knows this town thanks to bed time fairy tales and the town is very proud of that. Surrounded by beautiful forests and situated at the edge of an area called Bohemian Paradise it has to be the perfect place for MTBO fairytales that are surely going to happen there in August 2023, right?

Read more.
Dear friends of mountain bike orienteering,
On behalf of the organizing committee, I am honored to invite you to the Czech Republic for the World Championship in MTBO 2023. The races will take place around the cities of Jičín, Nová Paka, Mostek, Ostružno, Sobotka and Seletice. The center of the championship will be the beautiful city of Jicin, which is the gateway to the area called Bohemian Paradise.
The combination of the cyclist's maximum physical performance with navigation in unfamiliar terrain is what makes our sport attractive to both racers and spectators.
I sincerely believe that in addition to sports experiences, you will also have unforgettable experiences from the hospitality and beauty of not only the Bohemian Paradise. That is why I would like to invite you to the official training camp, which will take place as part of MTBO 5 days in Pilsen.
We are looking forward to and believe me that we are doing our best to make the 21st World Orienteering Championships unique.
I wish all the competitors good luck and all the spectators a great experience.
Pavel Musil
Chairman of the organizing committee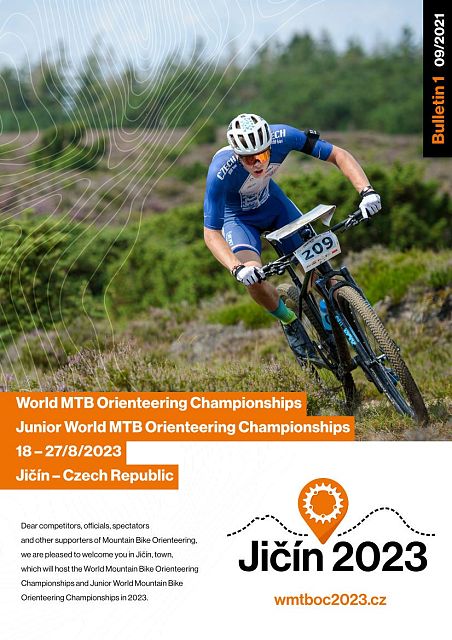 Where will the race center be? Where are embargoed areas? Who are the main organizers? What is the planned program? Where will the official training camp take place? And who is on the front page ?! These are all questions that the just-released Bulletin 1 answers! More insider info can also be found on an offcial Facebook page.